Very Intresting Sunday at Dubai Autodrome with tight fights which shapes our final potential Champions of the IRG Winter Formula 2018. We are heading to the last race of the IRG Winter Formula 2018 Series at Road Atlanta. Very tight track to race on and definetly we will have a big show to see as the Driver Champion will be decided on this Sunday. It's looking tight on the Drivers standings as potential of 4 different drivers to take champion positon. There is only 34 points of difference between those guys with 206 being the highest and 172 the lowest from the 4 drivers. There is a lot to fight for and pressure is on the top 4 in the Drivers Standings as it's all or nothing for these drivers.
Tomasz Wach has the most pressure as he has only 10 points of difference from 2nd spot in the drivers champion ship. A lot of pressure going into Road Atlanta as he needs to sqeeze as much points to win the Champion Ship and it's a go hard or go home for Tomasz Wach and the other top 4. Also we saw Tomasz Wach winning his first race in the IRG Winter Formula Series which makes him a favourite for the Championship Win.
Szymon Piwinski, Lukasz Kogut and Pawel Mrowka have been scoring some consistent points over the season so they are very competetive compared with Tomasz Wach as anyone from the 2nd,3rd and 4th position can win the champion ship and with Pawel Mrowka point consitency on average being 58/59 points so mathematicaly he may win the championship although he has not go the amount of points as the other higher on the table.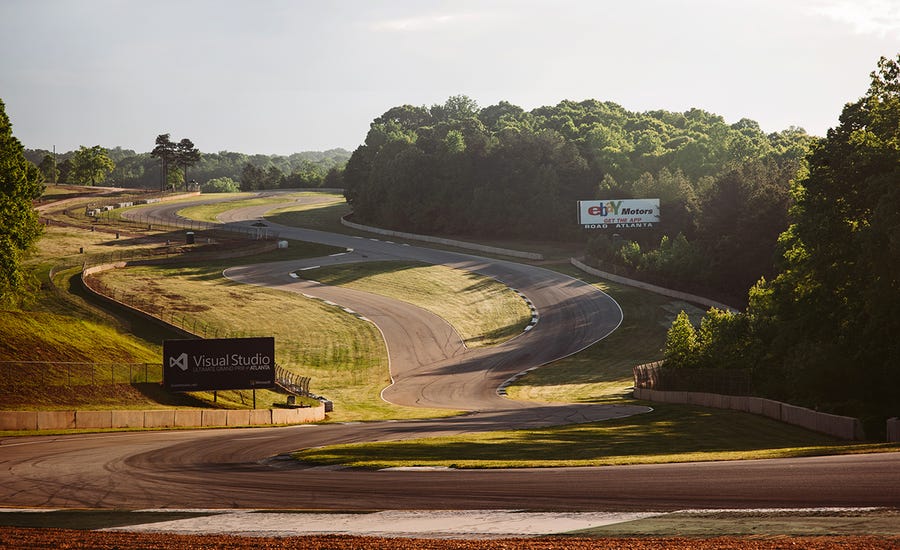 Few facts about Road Atlanta:
-Owned by IMSA Holdings
-Is the home to the Petit Le Mans
-Opened in 1970
-Hosts the 24hrs of LeMons
The track is very technical as there is a lot to work against on the track as there are a lot of elevation changes and combination of tight/wide, slow/fast corners which is a game of compormise on the car setup. Which of  the top 4 drivers will win the IRG Winter Formula championship ?
We will see about that during the race that is set to take place THIS Sunday on 4th of March 2018 at 21:00(GMT) on MotogamesTv